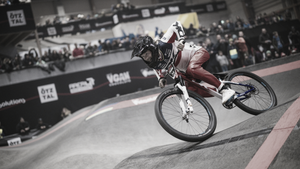 ENJOY THE RIDE
THIS HOLIDAY SEASON
Often imitated, never duplicated
We introduced the original multi-tool to BMX over a decade ago.
The Random Wrench has tools for every part of your bike and won't let you down when you need to make repairs mid-session. The Random Wrench has been copied by everyone in the game, but no one does it better than DK. Don't leave home without it.
SHOP NOW
BACK IN STOCK
Phase Frame
100% high-quality Japanese butted, tapered, and heat-treated 4130 chromoly tubing. A unique offset inner "Eclipse" down tube wall that's thin up top and thick on the bottom saves weight while maintaining strength. With the Phase, we created the perfect balance of responsiveness, stability and bike control.
SHOP NOW
Phase Fork
100% post-weld heat-treated chromoly construction. A machined, one-piece steerer tube that is ED plated before the final finish to prevent rust and corrosion. Tapered legs for strength, as well as a clean look. Minimalist dropout design for strength and peg clearance. You can stake your faith in the DK Phase fork.
SHOP NOW
Phase Handlebar
100% post-weld heat-treated chromoly tubing that's multi-butted: Thicker in high-stress areas and thinner in areas that see less leverage, the ultimate strength-to-weight ratio. Our proven "hourglass" crossbar creates a unique look and gives structural integrity. These bars aren't just along for the ride, they're leading the charge.
SHOP NOW
Black crackle finish
DK Helio 24"
Tried & true chromoly construction.
The Helio is everything you need to rip, flip and whip at the park, trails or on the street. The Helio heats it up and holds it down at the park, all at a realistic price.
SHOP NOW
Sealed bearings + precision CNC machined
DUO Brand Hi-Lo platform pedals
DUO Brand Hi-Lo pedals are custom designed to be low, light, and strong, while packing incredible grip. Perfect for flat pedal sprints on your DK Zenith Disc or Professional-X race rig.
SHOP NOW